Our People
With over 40 years of industry experience, the Pacific Plaza Hotel Management team knows that best results come from true creative collaboration. We push each other to think bigger, better, and bolder for our clients.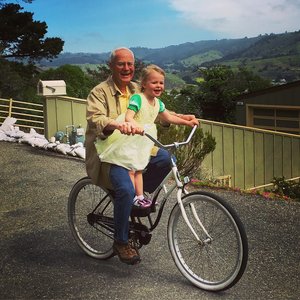 Tracy Wahrlich, CEO
Tracy founded the predecessor company of Pacific Plaza hotels in 1971. He has been involved with both the development and the operations of Pacific Plaza Hotels properties. In his tenure, he has served on the board of the California Lodging Industry Association and as a district governor for Best Western International.
Tracy is a California native and graduated from the University of Colorado in 1966 with a Bachelor of Science in Business Administration. Tracy volunteered to serve in the Army as a Lieutenant and spent a year in Vietnam. His civic activities include membership in the Oakland Rotary Club, Director of the Oakland Convention and Visitors Bureau, and service on the local and state Board of Directors for the American Cancer Society where he held positions of President and Chairman of the Board of the local unit. He was honored to receive the President's award from the American Cancer Society. Tracy is the father of two sons and has five granddaughters and one grandson.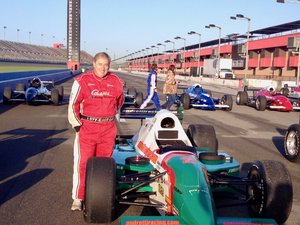 Carl T. Doughty, President
Carl Doughty began his professional career providing tax and consulting services at an international accounting firm. During his tenure as a practicing CPA, one his clients was the predecessor to Pacific Plaza Hotels. Carl formally joined the team in 1980 and worked his way up through the company, starting as controller, then regional manager and vice president. Pacific Plaza Hotels appointed Carl as president in March of 1999.
Carl's responsibilities include client relations, property oversight, refurbishing planning and oversight, cross property marketing projects, and approvals of annual budgets, and hotel acquisition and development projects.
Carl Doughty holds a membership include Best Western International, the California Hotel and Lodging Association, the California Society of CPA's, and the American Institute of Certified Public Accountants. Carl is a Voting Member and Regional Governor of Best Western International, Inc, is a past Board Chairman and Director for the California Lodging Industry Association and recently served as a Director for the California Hotel and Lodging Association.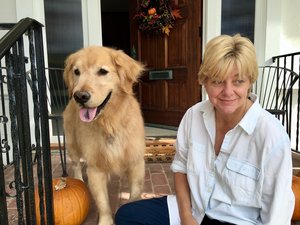 Laurenne Douglas, Director of Operations
Laurenne joined our team as a front desk clerk in 1984 while attending the University of California at Berkeley. She quickly moved through the ranks and over the course of her career in the hospitality industry has severed as a General Manager at several brand and independent properties with and without food and beverage operations.
Laurenne was promoted to Regional Manager in 1994 and currently serves as the Director of Operations. Her expertise includes market studies, staff assessments, operational reviews, and analysis of new or proposed properties in the areas of pre-opening and repositioning of hotels.
Laurenne joined the Board of Directors for the California Lodging Industry Association in 2002 and served on the executive committee as well as being the chairperson in 2007/2008. She is now a member of California Hotel and Lodging Association's Board of Directors, serving as Audit Committee Chair and is a District VI Governor and voting member of Best Western International, and an AAHOA member since 2000.
She is a proud member of the California Golden Retriever Rescue Association.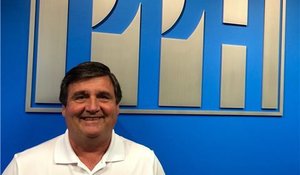 Glen Stamm, Regional Manager
Glen joined our team in 1989 as a houseman and quickly moved up through the ranks, eventually serving as a General Manager at several properties. Glen currently provides direct technical, operational, and compliance support and oversight as well as training, relief, and mentoring to our general managers in the field.
Glen is integral to providing consistent and fluid operations at each property. Over the years, Glen has been active in the community coaching youth sports programs.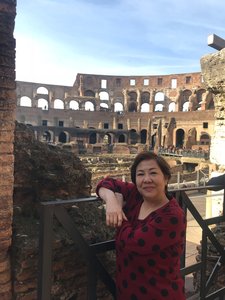 Evelyn R. Quinto, Director of Accounting
Evelyn joined Pacific Plaza Hotels in 1984 as an accounts payable clerk, was promoted to Accounting Manager in 1995, and currently holds the position of Director of Accounting. Evelyn's department maintains laser precision records and prepares monthly and year-end financial statements for the properties as well as financial documentation for the owners' tax accountants, accounting reviews of hotels, field accounting support, personal property tax filings, fixed assets, and the day-to-day accounting of Pacific Plaza Hotels.
Evelyn earned her Bachelor's Degree in business Administration and passed the Certified Public Accountancy examination in the Philippines. Prior to coming to the United States, she worked with the Philippine Commission on Audit as an auditor.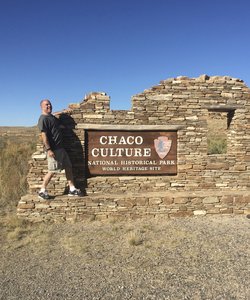 David Gentene, Regional Manager
David is a graduate of the University of Nevada, Las Vegas, with a B.S. in Hotel Administration and has multi-brand experience throughout the United States as general and regional manager. David joined Pacific Plaza Hotels in 2013 as a property General Manager and has risen to the position of Regional Manager. David's experience includes restructuring receivership and privately held properties in high volume portfolios. David has excelled in the hospitality industry for over 35 years by fostering a culture of exceptional guest experiences through the dedication of core values and delivering high guest satisfaction with industry-leading results.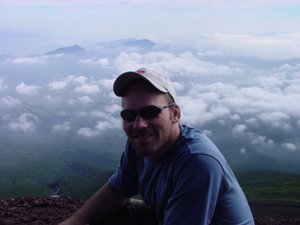 Brad Wahrlich, Director of Administration
Brad joined Pacific Plaza Hotels in 2019 with a lifetime of exposure and interest in the hospitality industry. Brad began working in hotels at a young age in housekeeping and maintenance and then interned at a hotel interior-design firm while in college. Brad holds a bachelor's degrees in Art and Psychology from Oregon State University, a law degree from Willamette University College of Law, and an MBA Foundation Certificate from University of California Berkeley Ext. Brad's professional career started in the technology sector working for a startup. As a practicing attorney, Brad has represented individuals, corporations, and financial institutions in litigation and transactional matters ranging from premises liability and employment law to bankruptcy and commercial agreements.
Brad was a varsity wrestler at Oregon State University and earned All-Pac-Ten Academic Honors. In his free time, Brad enjoys coaching youth sports, surfing, and being in the outdoors with his wife and four children.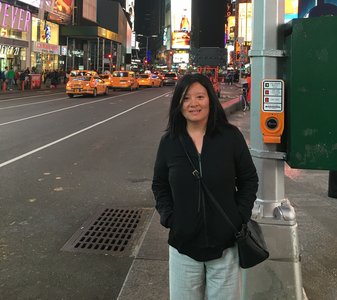 Linda Tran, Junior Accountant
Linda joined Pacific Plaza Hotels in 2018 and currently works as a junior accountant supporting the preparation of general ledgers, accounts receivables and account payables. Prior to joining our team, Linda worked in the accounting department for an international wine distributor.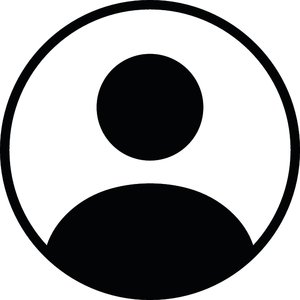 Jennifer Aguliar, Accounts Payable Specialist
Jennifer joined Pacific Plaza Hotels in 2017 and supports our accounting department as an accounts payable specialist as well as performing various administrative tasks in the department.
Maricris Wong, Accountant
Maricris joined Pacific Plaza Hotels in 2006 as a Staff Accountant. She currently works as an Senior Accountant and prepares general ledgers and financial statements, and assists in year-end workpapers. Maricris graduated from California State University – East Bay with a Bachelor of Science in Business Administration Accounting Option.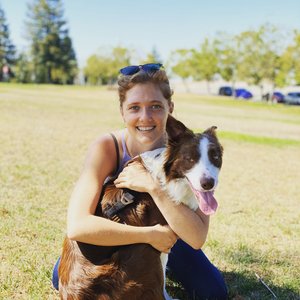 Molly Murphy, Office Manager
Molly joined our team in early 2020 as Office Manager and provides administrative and human resources support to our corporate office and our general managers in the field. Previously Molly managed a large doggie daycare and boarding center in Oakland where her love of dogs grew as did her passion to work directly with clients and team members. Molly lives in Oakland and is very active with her yoga community.