Tracy Wahrlich, CEO
Tracy Wahrlich joined the predecessor company of Pacific Plaza hotels in 1971, and accepted the position of president in 1989. He has been involved with both the development and the operations of Pacific Plaza Hotels properties. His current responsibilities as CEO include business development, legal, loan and contract negotiations.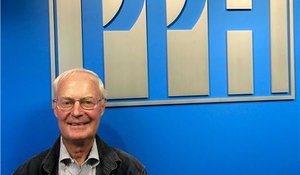 Tracy served on the board of the California Lodging Industry Association from 1977 through 1985 and was president in 1982. He also was district governor for Best Western International from 1978 to 1984.
Born in Ventura, California in 1944, Tracy graduated from the University of Colorado in 1966 with a Bachelor of Science in Business Administration. He served in the Army as a Lieutenant and spent a year in Vietnam. His civic activities include membership in the Oakland Rotary Club, Director of the Oakland Convention and Visitors Bureau, and service on the local and state Board of Directors for the American Cancer Society where he held positions of President and Chairman of the Board of the local unit. He was honored to receive the President's award from the American Cancer Society in 1986. He has also been active with local youth sports associations.