Laurenne Douglas, Director of Operations
Laurenne Douglas started with our company in 1984 while attending the University of California at Berkeley. Beginning as a front desk clerk at the Hotel Durant, Laurenne quickly moved through the management positions to becoming Assistant General Manager. In addition to the hotel side, Laurenne was restaurant manager for our restaurant, Henry's.
While serving as AGM, Laurenne took on the task of training new general managers at two of our other locations in the Bay Area. Multitasking as AGM and trainer, she helped develop the operations manuals for the company's newest full-service hotel, supply procedures for the group. Laurenne was also a trainer for the Auto clerk PMS system in her spare time.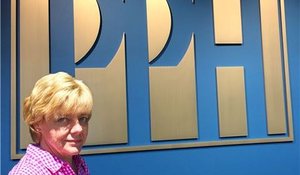 Laurenne was promoted to General Manager of The Best Western Plus Garden Court Inn, a 122 room hotel in Fremont California. Shortly thereafter she took on the responsibilities of Supervising General Manager for two other Pacific Plaza hotels. Following this, Laurenne was promoted to Regional Manager, overseeing four of our hotels.
Laurenne's current responsibilities as Director of Operations include full operational responsibility for our hotels. In addition to the hotels, she conducts market studies, staff assessments and operational reviews for new or proposed properties. Her knowledge and expertise in the areas of pre-opening and repositioning of hotels are key to our success.
Laurenne was invited to join the Board of Directors for the California Lodging Industry Association in 2002. She served on the executive committee for the board and was CLIA's chairperson in 2007/2008. Laurenne is now part of the California Hotel and Lodging Association's Board of Directors, serving as Audit Committee Chair. Laurenne is also a voting member of Best Western International, and a 10-year member of AAHOA.
She is a proud, 20 year member of the California Golden Retriever Rescue Association!