Joanne Gootman, Administrative Manager
Before joining Pacific Plaza Hotels Joanne was Financial Systems Manager at a major REIT management company and MIS Manager/Assistant Vice President at a local savings and loan. She majored in accounting at St Mary's College.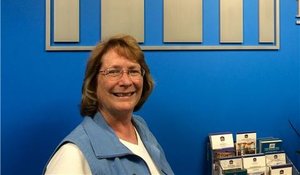 Joanne joined Pacific Plaza Hotels in 1987 in our accounting department. Here she converted the accounting main frame data onto personal computers, performed general ledger analysis, completed financial statements, and conducted accounting procedure reviews and training. In 1992 she began working in administration as assistant to Tracy Wahrlich and Carl Doughty.
Joanne's current responsibilities include administering the property insurance programs, employee benefit programs, group purchasing programs and the Pacific Plaza Hotels multi-employer 401(k) plan. Joanne regularly attends training seminars in labor law compliance and heads our Human Resource department. She is also the point person for the hotel's back office systems and software issues.
Joanne is a native San Franciscan.