Evelyn R. Quinto, Accounting Manager
Evelyn joined Pacific Plaza Hotels in the Accounting Department in 1984 as bookkeeper.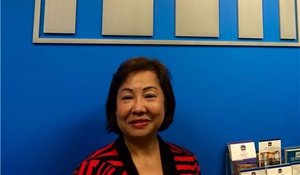 In 1995 she became the Accounting Manager. Evelyn's department is responsible for all property monthly financial statements, preparation of the year-end work papers for the owners' tax accountants, accounting reviews of hotels, field accounting support, personal property tax filings, fixed assets, and the day-to-day accounting of Pacific Plaza Hotels.
Evelyn earned her Bachelor's Degree in business Administration and passed the Certified Public Accountancy examination in the Philippines. Prior to coming to the United States, she worked with the Philippine Commission on Audit as an auditor.