Carl Doughty, President
Carl Doughty began his professional career providing tax and consulting services during his five years at an international CPA firm. Two of his clients were Buzz Gibb and Tracy Wahrlich of Thunderbird Properties, Inc., which is the predecessor company to Pacific Plaza Hotels, Inc.
Carl joined Buzz and Tracy full-time in 1980 and served in several positions such as Controller, Regional Manager and Vice President. This foundation ultimately resulted in Carl's appointment as President of Pacific Plaza Hotels, Inc. in March of 1999.
Carl's responsibilities now include the client relationships, oversight of property operations, refurbishing project planning and oversight, cross property marketing projects, and approvals of annual budgets.
In addition to day-to-day duties he has experience in several hotel acquisition and development projects during his thirty plus years at Pacific Plaza. Carl currently holds ownership in several lodging and commercial properties and is the co-owner of Pacific Plaza Hotels, Inc. with Tracy Wahrlich.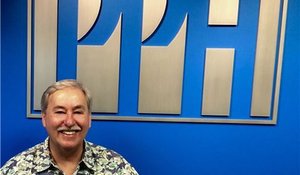 Industry and professional organizations in which Carl Doughty holds a membership include Best Western International, the California Hotel and Lodging Association, the California Society of CPA's, and the American Institute of Certified Public Accountants.
Carl is a Voting Member and Regional Governor of Best Western International, Inc, is a past Board Chairman and Director for the California Lodging Industry Association and recently served as a Director for the California Hotel and Lodging Association.
Leaving his hometown of Clinton, Indiana he moved to California for service in the U.S. Coast Guard and then graduated from California State University - East Bay with a major in Business Administration and a minor in Quantitative Analysis.
Carl is married to Laurenne Douglas and they reside in La Jolla, California.